A Wise Steward's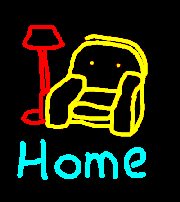 School
Hate Crimes, Violence and Abortion in America
Christians Sacrifice Children to Pagan Temples
Find links for home educators and bloggers, Freebie and Cheapie Homeschoolers, educational reference materials, schooling and education, Bible, science, social studies, language arts, literature, math, software, intelligent design, creation, high school, distance education, special needs, educational games, and more.Telyour friends Guidelines. t more free web page hosts, and free re
A Wise Steward's Club For Writers.
Click here for Answers, and Wise Steward's Homeschool Lists of Links
A Wise Steward's List of Links/Books/ Sourcesthttp://mai-adventures.com
http://eaglesnesthome.com http://eaglesnesthome.blogspot.com .Unit Studies, Special Needs, College, Distance Education, TeensoChristianbook.com .Homeschool Books and Resource Listsl Books
We welcome feedback from you and we offer reciprocal links to other family-friendly sites. We regret that we do not have the resources to personally answer every e-mail. If (after checking through our resources) you have family-friendly, appropriate questions or comments about homeschooling, educational issues or debt-free living, please post them at
Eagle's Nest Homeschool and Travel Blog



Find detailed information on wise stewardship in the book, Homeschooling On a Shoestring, written by Melissa L. Morgan and Judith Waite Allee . Pick up Homeschooling On a Shoestring at your favorite bookstore. Just tell them we sent you!
Two homeschool moms who are unabashed penny-pinchers share their ideas for economical homeschooling in a two-paycheck, latchkey world. In Homeschooling on a Shoestring, they tell the personal stories and creative solutions of homeschool parents across the U.S.A, Europe and Canada. This book is packed with freebies, tips, resources and anecdotes to give parents the confidence to tackle homeschooling with enthusiasm. Click here for more information on Homeschooling On a Shoestring
Frugal Travel and Homeschool Books by Melissa L. Morgan and Judith Waite Allee:
Need Help?, Avoiding Business Opportunity Scams and Bad Home Builders
Hate Crimes, Abortion and Violence In America

Click here to return to Eagle's Nest Home School, with Homeschooling On a Shoestring, Special Needs homeschooling, special education, Homeschooling High School, Homeschooling College, Distance Education , travel, health, A Wise Steward's Club For Writers, and information on wise stewardship, life issues, publishing, the Internet, shareware, freeware, and freebies! Thanks for visiting our Web site!
Christian Book Distributors offers a huge selection of bargain-priced homeschool and educational resources and books. Portions of your purchases help support this web site. Thank you!